Microsoft's original HoloLens, a device that set the tone for augmented reality (AR) headsets, recently reached its fourth birthday. While the HoloLens has single-handedly developed a market for AR-based applications, it didn't sell particularly well with consumers. Will the HoloLens 2 sell better or are everyday applications still far in the future? Find out all and more in our comprehensive Microsoft HoloLens 2 review!
What started off as a consumer-focused device eventually transformed into a go-to tool for fields like manufacturing and healthcare. From training new workers in a particularly tricky skill to increasing efficiency, the HoloLens has proven itself to be a leader in the niche space of mixed reality instruction.
This is precisely what makes the HoloLens 2 (recently announced during MWC 2019) so exciting. The team at Microsoft has listened to its users and is doubling down, as the HoloLens 2 is a device custom-built to cater to the needs of the modern enterprise.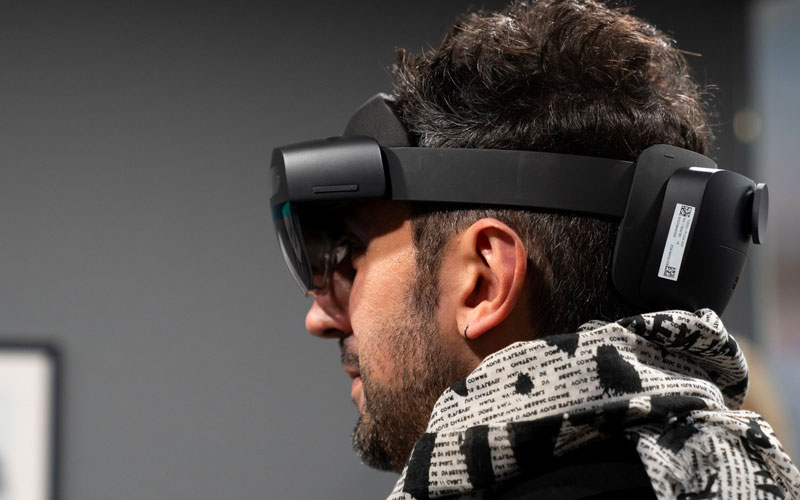 Microsoft HoloLens 2 Review: Release Date & Price
What HoloLens 2 review would be complete without pricing information? As you guessed, it's not cheap! Just like its predecessor, the HoloLens 2 isn't a piece of tech you'll be tempted to purchase impulsively. With a price tag of about AU$4,900, the next-generation HoloLens is far from affordable for the average mixed reality enthusiast.
However, this price becomes more reasonable when its vast business applications are taken into account. After all, if a company is looking to build a modern enterprise, the high price of such a device is likely to be viewed as a long-term investment. To this end, Microsoft is planning on rolling out HoloLens 2 packages with the option of financing with affordable monthly payments. This simple step should go a long way towards putting the HoloLens 2 in the hands of as many professionals as possible.
The standard edition of the Microsoft Hololens 2 is set to be released this fall, with pre-orders available now. For those interested in developing mixed reality applications, a Development Edition is set to be released in late 2019. Unfortunately, we don't have an exact release date yet, so keep an eye out for more information.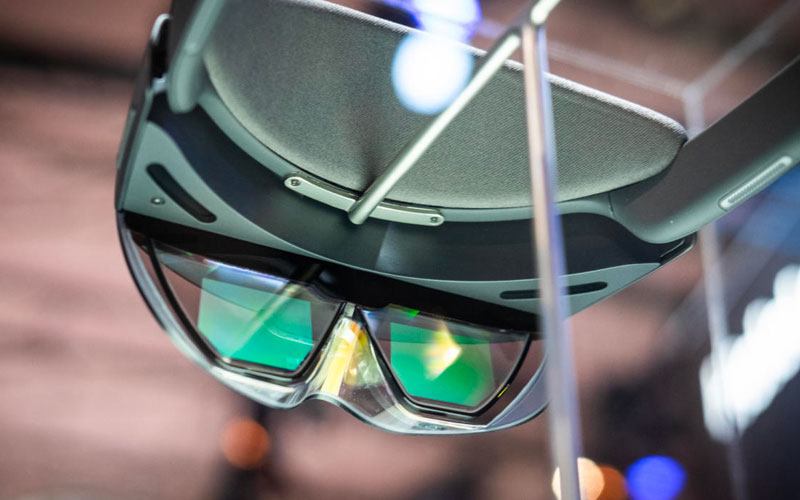 Design & Display: New and Improved Hardware
The first HoloLens was a user-friendly mixed reality headset that could be used every day with few issues. However, as is the case with many first-generation hardware products, it was clear the device needed some upgrades.
Most of the notable complaints about the original device revolved around comfort. When worn for long periods, many users experienced soreness and discomfort. Thankfully, the HoloLens 2 is smaller, lighter, and far more comfortable to wear. This is a crucial improvement, especially since many professionals will be using HoloLens 2 for hours at a time.
Regarding display upgrades, Microsoft pulled out all of the stops with the HoloLens 2. The headset sports a 2K MEMS (short for microelectromechanical systems) display, which enables some of the best-mixed reality visuals we've ever seen. It may go without saying, but the display is completely transparent, allowing digital images to directly overlay on top of the real world.
An upgraded screen is complemented by an improved field of view. The HoloLens 2 boasts a 52-degree field of view, which is significantly better than the originals 34-degree offering. Better yet, graphics are no longer projected with a 16:9 aspect ratio, allowing for a more complete augmented reality experience.
These improvements don't seem groundbreaking on paper but trust us when we say that the HoloLens 2 is worth the hype. Compared to virtual reality (VR) applications that we've tried, the AR experience provided by this device is far more immersive, allowing for unrivalled versatility and freedom of movement.
–
Our HoloLens 2 Product Testing Issue
During our testing, we noticed a weird quirk when using the headset in harsh lighting. For whatever reason, such environments made it difficult to see some digital elements. This isn't a major cause for concern, but it's worth noting, as the HoloLens 2 is intended for use in settings such as brightly lit healthcare facilities.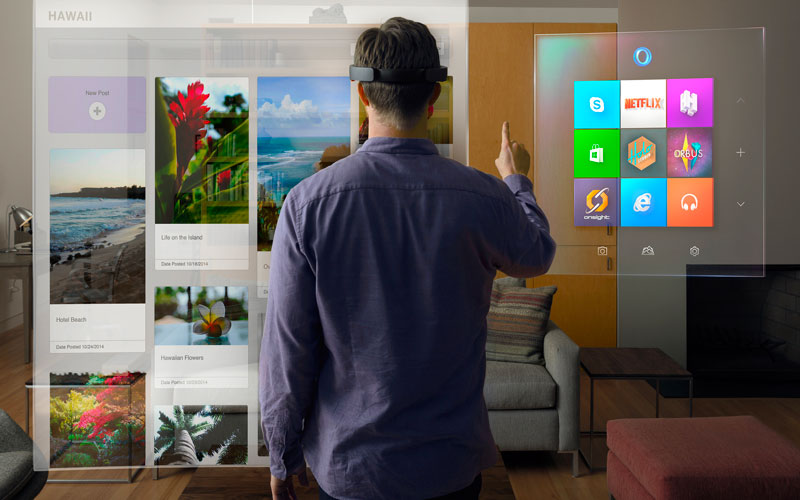 Functionality: New & Improved AR Interactions
This HoloLens 2 review will, of course, focus on the actual usability and we're pleased to say there's a significant improvement. The larger field of view provided by the Microsoft HoloLens 2 allows users to see more of whichever app they're using. In practice, this is the most notable change to the devices functionality, as it transforms the user experience. Where the original HoloLens felt intrusive, the updated model fades into the background during long sessions.
In addition to the notably better display and field of view, many minor upgrades are worth mentioning. For one, Microsoft recently announced an eye-tracking feature that developers can make use of when building new HoloLens apps. This new feature is especially useful when reading long paragraphs of text or interacting with tutorials.
Furthermore, hand tracking functionality allows users to better interact with the digital interface projected before them. In recent demonstrations, this feature has proven to be temperamental, but we expect the final software to give seamless interaction.
Moving forward, it is essential to remember that we are still in the early days of this technology. If you or your team decide to order the Microsoft HoloLens 2, bear in mind that there will be some bugs to work out along the way. With this being said, these new functionalities point to a promising future for the HoloLens platform.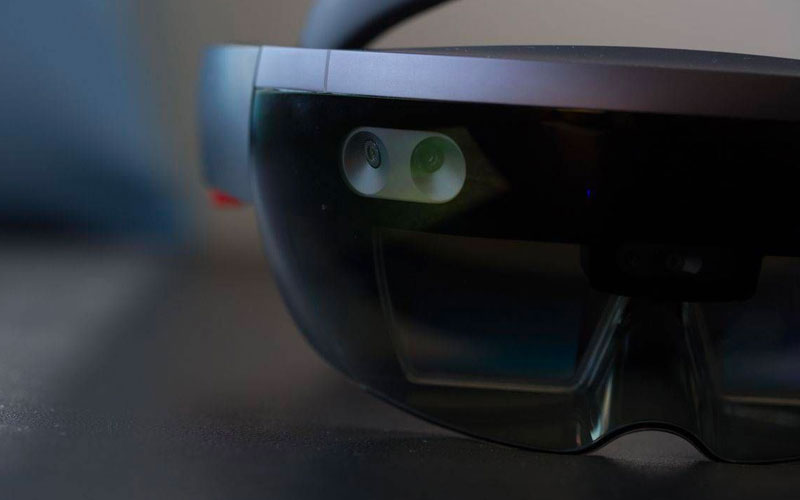 Our Verdict: The Best AR Experience Yet
Based on our HoloLens 2 review, we're confident that although it hasn't yet hit shelves, the Microsoft HoloLens 2 already looks like it will improve how mixed reality is applied throughout several industries. Whether it's worth upgrading from the original HoloLens remains unclear for everyday consumers and AR enthusiasts.
The HoloLens 2 is clearly a device made for the modern enterprise, as underlined by its hefty price tag. Yet, Microsoft have been clear in their stance that the HoloLens 2 will commercially available for years to come. Still, this device is simply too pricey for most of us to even consider purchasing it as a new gadget.
Despite its relevance to everyday techies, the Microsoft HoloLens 2 still marks a giant leap forward. If truly affordable AR headsets are ever going to become a reality, trailblazers like Microsoft must continue to move the ball forward on this emerging tech.
–
Content Disclaimer: Our 'Microsoft Hololens 2 Review' is totally independent and has not been commissioned by the company in any capacity. Mr Gadget has not received any endorsements for this writing including financial reimbursement, free advertising or the Microsoft Hololens 2 by way of gift. If you purchase this item via an affiliate link on our website, we may receive a small commission from the seller. We hope you enjoyed!