Edifier NeoBuds Pro Summary
Summary
The Edifier NeoBuds Pro is the perfect pair of earbuds for audiophiles, boasting studio-calibre sound quality, near-perfect audio recording, some of the best ANC tech in an inner-ear device, and a solid battery. Gamers will also love it on account of the ultra-low latency. If you like earbuds and are willing to try something new, the NeoBuds definitely don't disappoint.
Pros
Exceptional sound quality
Crystal clear microphone
ANC tech is top-notch
Cons
Companion app could use some more features
The Edifier NeoBuds Pro's main selling point is its studio-level audio quality which is unheard of in an earbud. But we believe that its remarkable Active Noise Cancelling technology is just as impressive, blocking out even louder noises to allow you a smoother listening experience.
In the market for some studio-quality sound but aren't keen on rocking giant headphones day in and day out? It's tough being a fan of earbuds but wanting better fidelity and a richer audio experience. Well, lucky for you, the Edifier Neobuds Pro is here to completely change the way you hear music.
Armed with advanced sound technology, exceptional noise cancelling, and more microphones than you can shake a stick at, these little guys are looking to revamp the modern earbud game. In this Edifier NeoBuds Pro review, we're pitting them against the favourites in the industry to see if they really are as good as they claim to be.
Don't have the time to read through the entire review? Just click any of the links below and we'll take you right to that section.
Overview
Any self-proclaimed audiophile knows that you just can't beat the satisfyingly deep bass and crystal-clear highs of a pair of professional calibre headphones. But it's not exactly the easiest thing to carry around when travelling and walking down the street strapped with a two-pound weight on your head isn't the most comfortable experience, not to mention how expensive they can get.
That's where the Edifier NeoBuds Pro comes in. Claiming to be the first-ever wireless earbuds to feature high-resolution audio certification, you can expect studio-class sound at a frequency of up to 40KHz. Thanks to an advanced Digital Signal Processor (DSP) system and the Knowles balanced armature driver, you can have the depth of sound you've always wanted in an earbud. Add that to the advanced noise-cancelling technology and plethora of mics and you've got yourself one heck of a package.
Features
Studio-Quality Sound
Through a mix of a bi-amping active DSP crossover, a Knowles balanced armature driver, and some expert tuning, the Edifier NeoBuds Pro manages to achieve a level of sound quality never before seen in a pair of earbuds.
Exceptional Active Noise Cancelling
Most higher-end earbuds manage to cancel between 20 to 30 decibels of noise. The Edifier NeoBuds Pro, on the other hand, can block out up to 42 decibels of noise, allowing you to listen to your music without any distractions.
Multi-microphone System
Plenty of earbuds utilize dual mics to give you a solid phone call experience, but why not throw in an extra one for good measure. With six microphones between both NeoBuds, you'll get the kind of clarity that can't be beat.
Expansive Companion App
Through the Edifier app, you'll be able to control all of your NeoBuds' handy features, including the different sound modes (Stanard, Ambient Sound, High/Low ANC) and a graphic equalizer.
Long-Lasting Battery
The Edifier NeoBuds Pro boasts an impressive battery that allows up to 24 hours of continuous music playback provided your ANC setting is turned off, rivalling the excellent battery life of the Apple Airpods. It's not just about battery capacity either, these earbuds and their case come with fast charging, allowing you to get an hour's worth of use on a ten-minute charge.
Ultra-Low Latency
Gamers know that low-latency audio is key to a rich gaming experience, which is why wireless earbuds aren't the best choice when playing video games. Even the AirPods Pro comes with 144 ms worth of latency and that's considered really low. The NeoBuds take it a step further and bring the latency all the way down to 80 ms, making them one of the best gaming earbuds out there.
Germ, Water, & Dust-Proof
The NeoBuds Pro was designed to be more than 99%  germ-proof, making it as sanitary as they come. They're also IP54-certified, so you won't have to worry about jogging in the rain or wearing them while you're biking off-road.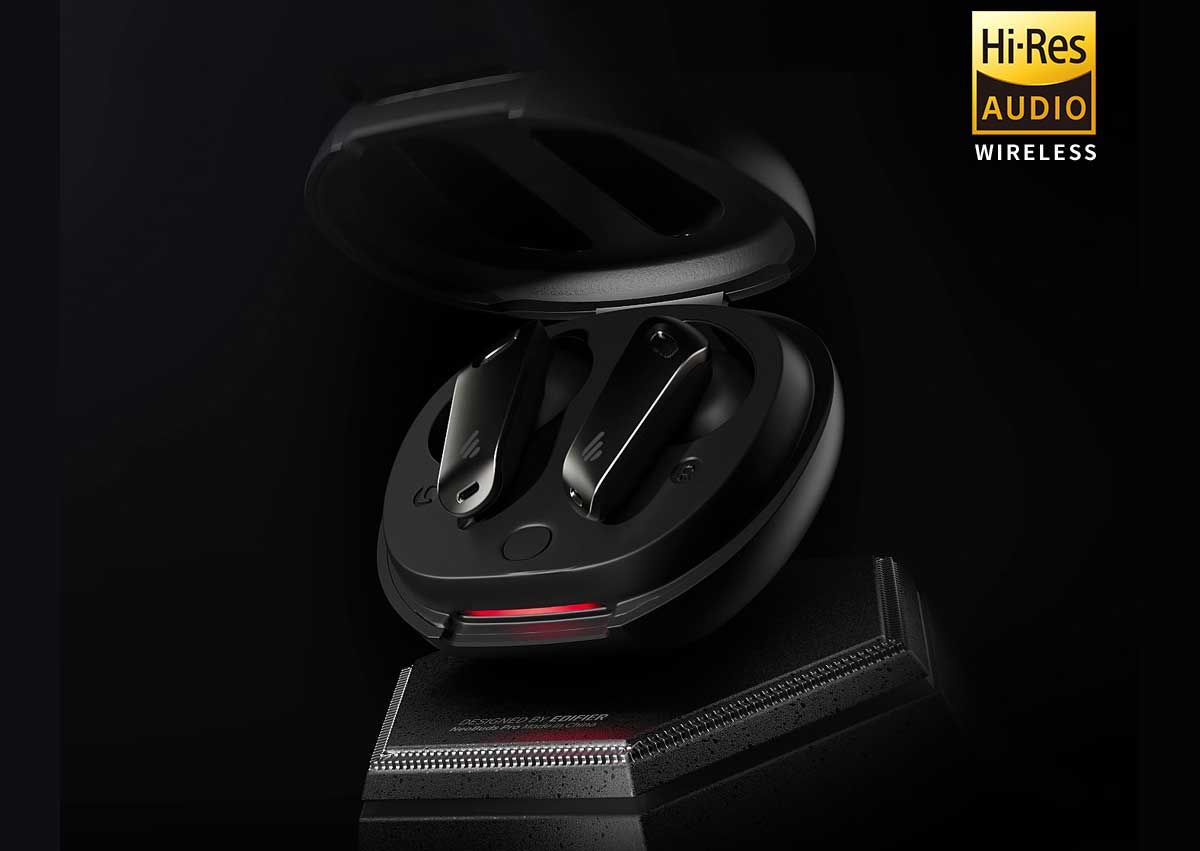 Specs
Bluetooth
V5.0
Bluetooth Protocol
A2DP, AVRCP, HFP
Working Hours
5h+15h (ANC ON)

6h+18h (ANC OFF)

Battery Capacity
40mAh (earbuds)

500mAh (charging case)

Charging Port
USB Type-C
Effective Distance
10m
Impedance
24 Ω
Input
5V 500mA (earbuds)

5V 1A (charging case)

Audio Decoding
LHDC, AAC, SBC
Charging Time
1h + 1h (fast-charging supported)
Output Sound

Pressure Level

92±3dB (A)
Frequency Response
20Hz-40KHz (LHDC with 900kbps)

20Hz-20KHz (AAC, SBC)
Aesthetics
The NeoBuds are a bit edgier looking than some of the other popular earbuds on the market, like the Apple AirPods or Samsung Galaxy buds, though that's mostly on account of the stem that sort of resembles the wing of an aeroplane. It's not overly loud, however, and should still look appealing to people who enjoy more low-profile designs.
The stem has a silvery gunmetal finish while the actual earbud is coated in jet black, giving it a clean look overall. As for the charging case, it's a slightly offbeat oval shape with a similar dark colour theme as the earbuds and features a light strip along the front that blinks when opened or plugged in to charge.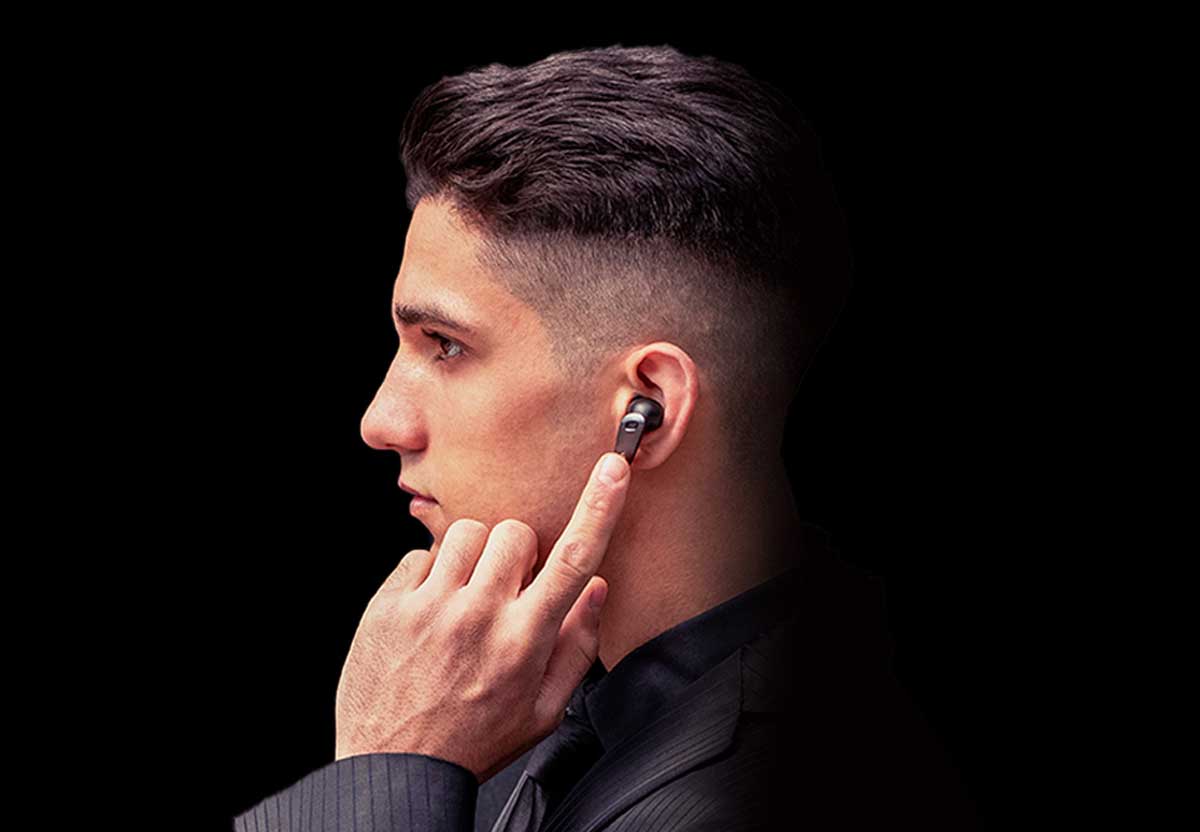 How does it work?
Just like most modern earbuds, you can control the NeoBuds with specific taps on the left and right pairs. Double-tapping the left or right unit will pick up or drop a call if there is one coming in. If there isn't a call coming in, double-tapping the left would activate or deactivate the ANC feature while doing so with the right unit pauses or plays whatever you're listening too.
Finally, triple-tapping the left bud switches on gaming mode which basically the ultra-low latency, while doing the same thing with the right one skips to the next song. The commands take a little getting used to but it's not any more complicated than most earbuds on the market.
Conclusion
The Edifier NeoBuds Pro makes good on its promise of delivering exceptional sound quality in a tiny package, offering booming lows and gorgeous highs that were thought to be limited to premium headsets for the longest time.
On top of that, you've got a battery life that can rival the best in the business, a germ, water, and dust-proof design, one of the best mics we've ever used, and advanced ANC technology that put some of the leading models to shame. And to cap it off, it's more affordable than any of the more modern earbuds Apple, Samsung, or Bose has to offer, so there's no reason for the NeoBuds not to be your next audio upgrade.